Stellar Commercial HVAC Services
Excellent Results Every Single Time!
When it comes to exceptional commercial HVAC services, trust only Air Condition & Mechanical Maintenance Ltd in Calgary, AB. Our company understands the needs of your commercial buildings, retail stores, or industrial plants, and we work year-round to provide you with nothing but the best commercial HVAC services possible. We are also trained and educated to deliver first-rate commercial sheet metal, rooftop unit replacement, and automation services.
Our HVAC Technicians Offer: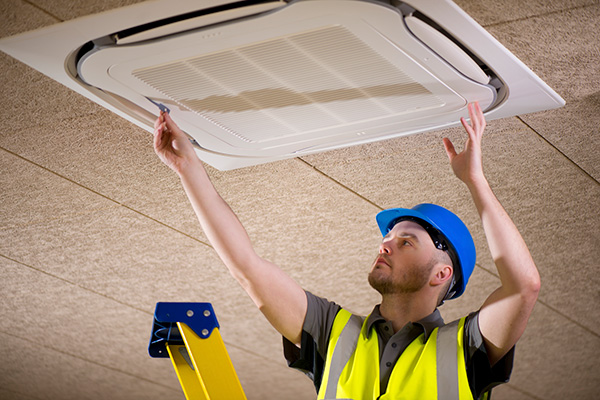 Building Automation Service and Installation
Commercial HVAC Service and Replacement
Commercial Sheet Metal Services
Rooftop Unit Replacement
HVAC Custom Maintenance Solutions Offered:
Monthly, Quarterly, and Annual Preventative Maintenance Agreements
Comprehensive Maintenance Agreements
Air Filter Services
Test and Inspection Services for HVAC Systems
Expert Service – Building Automation:
As experts in building automation systems, we have flexible, reliable products and the expertise to provide your automated building control needs. Air Condition and Mechanical Maintenance serves municipalities throughout Alberta including Calgary, Edmonton, Red Deer, Airdrie, Lethbridge and many smaller centres.
Computrols
Air Condition & Mechanical Maintenance is proud to have been selected as the primary representative of Computrols in Alberta.
Computrols has been an industry leader in building automation systems for the past 25 years throughout the United States, Canada and overseas. Computrols designs, manufactures and services easy to use, highly progressive building automation systems.
Computrol systems include a Lifetime Warranty, which is unique in the building automation industry. Compared to other systems, Computrols offers software programming and hardware installation which is simpler to use.
Designed to save evergy, time and labor, Computrols automation systems also save you money. Computrols produces building automation systems designed for both HVAC (Heating, Ventilation and Air Conditioning) and lighting.
Computrols' complete line of CBAS software and DDC controls will appeal to and exceed your particular demands, whether you are a consulting engineer, facility engineer or a building management company.
Schedule an HVAC Service Today!
Through the personalized commercial HVAC services we offer, our team can help you enjoy the benefits of having well-functioning heating, ventilation, and air conditioning units; these include reduced energy consumptions, lower operating costs, minimized equipment downtime, extended equipment lifespan, improved indoor air quality, and more! Give us a call or send us a message today to learn more about our company and our service contracts. We are open 24 hours a day, 7 days a week to serve you.